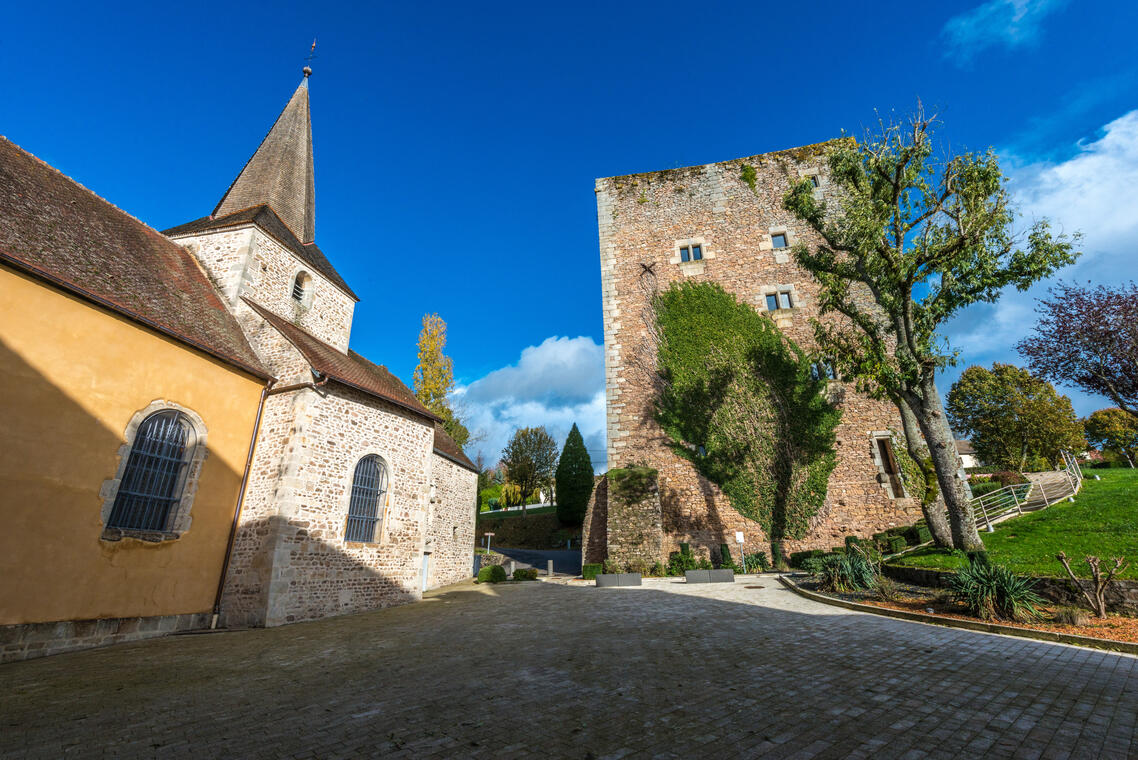 Visite guidée de Saint-Sernin-du-Bois
Guided tour
in Saint-Sernin-du-Bois
Discovery of Saint-Sernin and its history: the medieval keep and its museum, the church and its wood-tiled bell tower, Raymond Rochette's paintings, the dam built by the Creusot forge masters, as well as the people who contributed to the development of the village.
At the end of the visit, there is the possibility of a short tour for children "Discover Saint-Sernin-du-Bois" (duration 20 min).
Online booking until 6pm the day before. On the day, contact the Tourist Office.
Schedules

On

July 9, 2023

from 3:00 PM to 4:30 PM

Each tuesday from

July 18, 2023

until

August 1, 2023

from 3:00 PM to 4:30 PM

On

July 28, 2023

from 10:00 PM to 11:30 PM

On

August 22, 2023

from 3:00 PM to 4:30 PM

On

August 27, 2023

from 3:00 PM to 4:30 PM