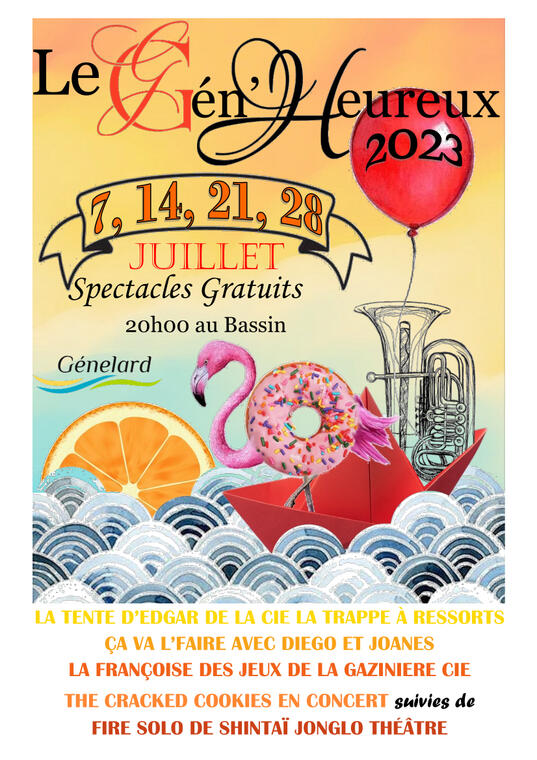 Festival le Gén'Heureux
Circus , Festival , Music , Show , Theatre , Concert , Art and shows , Festive Bandas music , Contemporary music , Comedy , Street theatre
in Génelard
Free festival for the whole family, various shows: music, circus, comedy... on Friday evenings in July (from 7 July).

7 July: La Tente d'Edgar - Cie La Trappe à Ressorts.
July 14th: Ça va l'faire - Diego et Joanes.
July 21st: La Françoise des Jeux - La Gazinière Compagnie.
July 28th: The Cracked Cookies in concert, followed by Fire Solo - Shintaï Jonglo Théâtre.
Schedules

Each friday from

July 7, 2023

until

July 28, 2023

from 8:00 PM to 11:00 PM