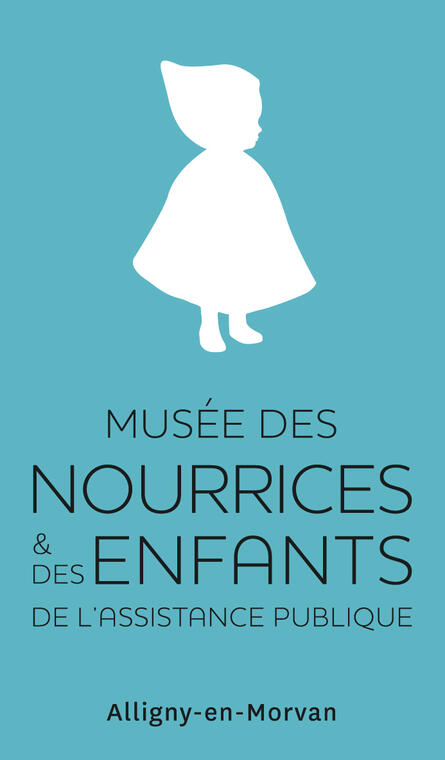 Exposition : "Les enfants de l'assistance publique, le Morvan en partage"
Exhibition , Culture and tradition , Historic
in Le Creusot
Opening hours and services not guaranteed
The history of the nannies and children of the public assistance system has shaped the identity of the Morvan. Since the end of the 18th century, it has involved tens of thousands of children, women and families.
Exhibition organised by the François Bourdon Academy and the Friends of the Museum of Nannies and Public Assistance Children.
Opening hours and services not guaranteed
From

September 17, 2022




until

November 30, 2022

From

September 17, 2022




until

September 30, 2022

From

October 1, 2022




until

October 21, 2022

From

October 22, 2022




until

November 6, 2022

From

November 7, 2022




until

November 10, 2022
Monday

10:00 AM - 5:00 PM

2:00 PM - 5:30 PM

Wednesday

10:00 AM - 5:00 PM

2:00 PM - 5:30 PM

Thursday

10:00 AM - 5:00 PM

2:00 PM - 5:30 PM

Friday

10:00 AM - 5:00 PM

2:00 PM - 5:30 PM

Saturday

10:00 AM - 5:00 PM

2:00 PM - 5:30 PM

Sunday

10:00 AM - 5:00 PM

2:00 PM - 5:30 PM
Monday

10:00 AM - 12:00 PM

1:30 PM - 6:30 PM

Tuesday

10:00 AM - 12:00 PM

1:30 PM - 6:30 PM

Wednesday

10:00 AM - 12:00 PM

1:30 PM - 6:30 PM

Thursday

10:00 AM - 12:00 PM

1:30 PM - 6:30 PM

Friday

10:00 AM - 12:00 PM

1:30 PM - 6:30 PM

Saturday

10:00 AM - 12:00 PM

1:30 PM - 6:30 PM

Sunday

10:00 AM - 12:00 PM

1:30 PM - 6:30 PM
Wednesday

2:00 PM - 5:30 PM

Thursday

2:00 PM - 5:30 PM

Saturday

2:00 PM - 5:30 PM
Monday

10:00 AM - 12:00 PM

2:00 PM - 5:30 PM

Wednesday

10:00 AM - 12:00 PM

2:00 PM - 5:30 PM

Thursday

10:00 AM - 12:00 PM

2:00 PM - 5:30 PM

Friday

10:00 AM - 12:00 PM

2:00 PM - 5:30 PM

Saturday

10:00 AM - 12:00 PM

2:00 PM - 5:30 PM

Sunday

10:00 AM - 12:00 PM

2:00 PM - 5:30 PM
Wednesday

2:00 PM - 5:30 PM

Thursday

2:00 PM - 5:30 PM