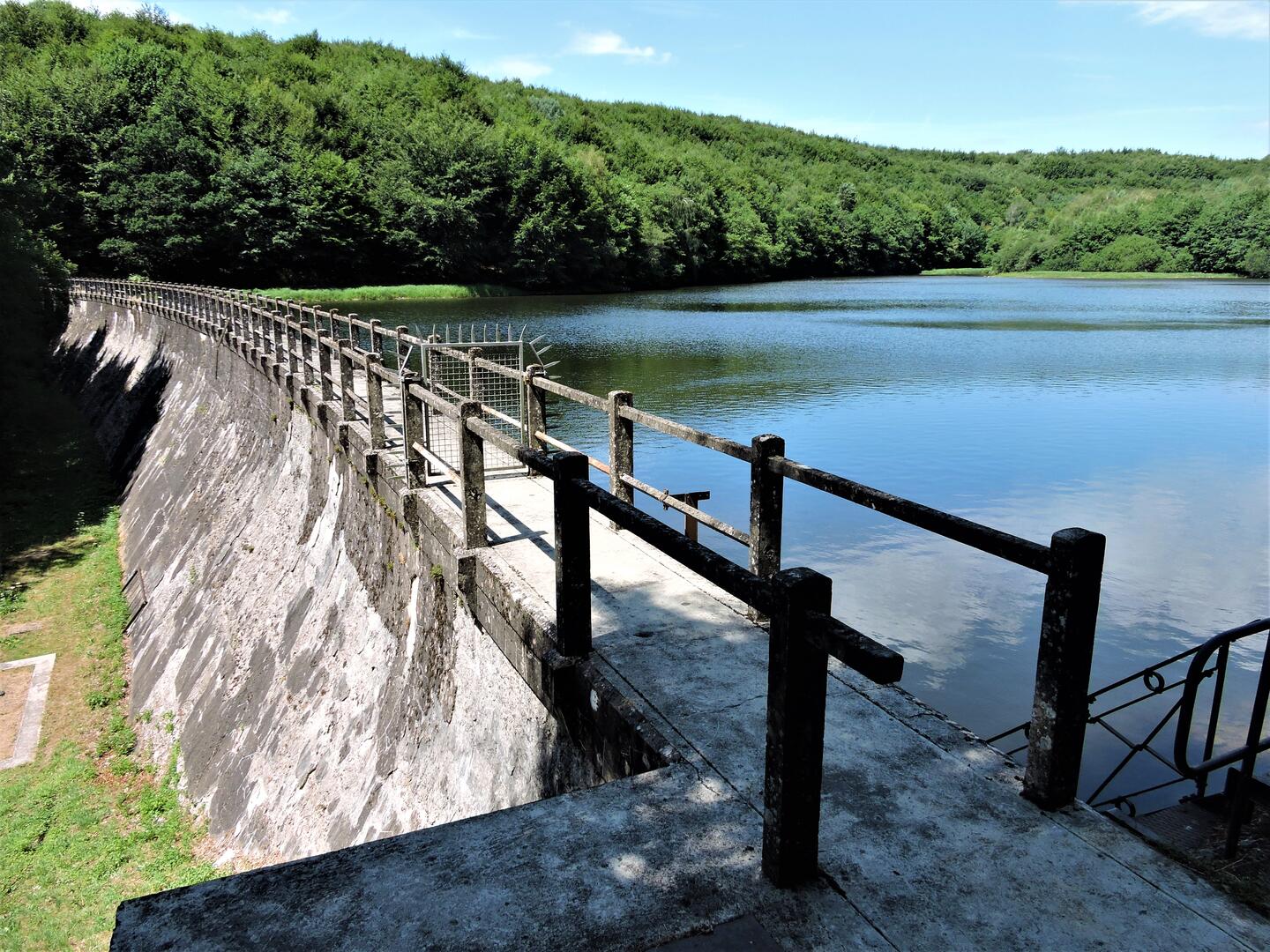 SUR LES HAUTEURS DU RANÇON (MAR2)
Loop , Walks and hikes , Walking/pedestrian
in Marmagne
Do not miss: a small detour of 30 minutes allows you to discover the Haut-Rançon dam.

The village of Marmagne, crossed by the Mesvrin river, is located 6 km from Le Creusot. This walk allows you to follow the traces of the delivery of water to the city and the Creusot factory at the time of the Schneider dynasty.
Difference in height

306.16 m

Documentation

GPX / KML files allow you to export the trail of your hike to your GPS (or other navigation tool)
Points of interest
1
Fontaine érigée par M.Schneider
Elle a été érigée en 1876. M. Schneider et Cie devant traverser le territoire de Marmagne afin d'exécuter leurs canalisations des eaux du Rançon pour la ville et l'usine du Creusot, voulu laisser à la commune le souvenir durable de ces travaux.
3
Point de départ du tunnel de captage
Point de départ du tunnel de captage des eaux du Rançon pour l'acheminement au Creusot
Facultatif : détour de 30 minutes
306 meters of difference in height

Start altitude :

317 m

End altitude :

317 m

Maximum altitude :

555 m

Minimum altitude :

317 m

Total positive elevation :

306 m

Total negative elevation :

-306 m

Max positive elevation :

84 m

Min positive elevation :

-66 m