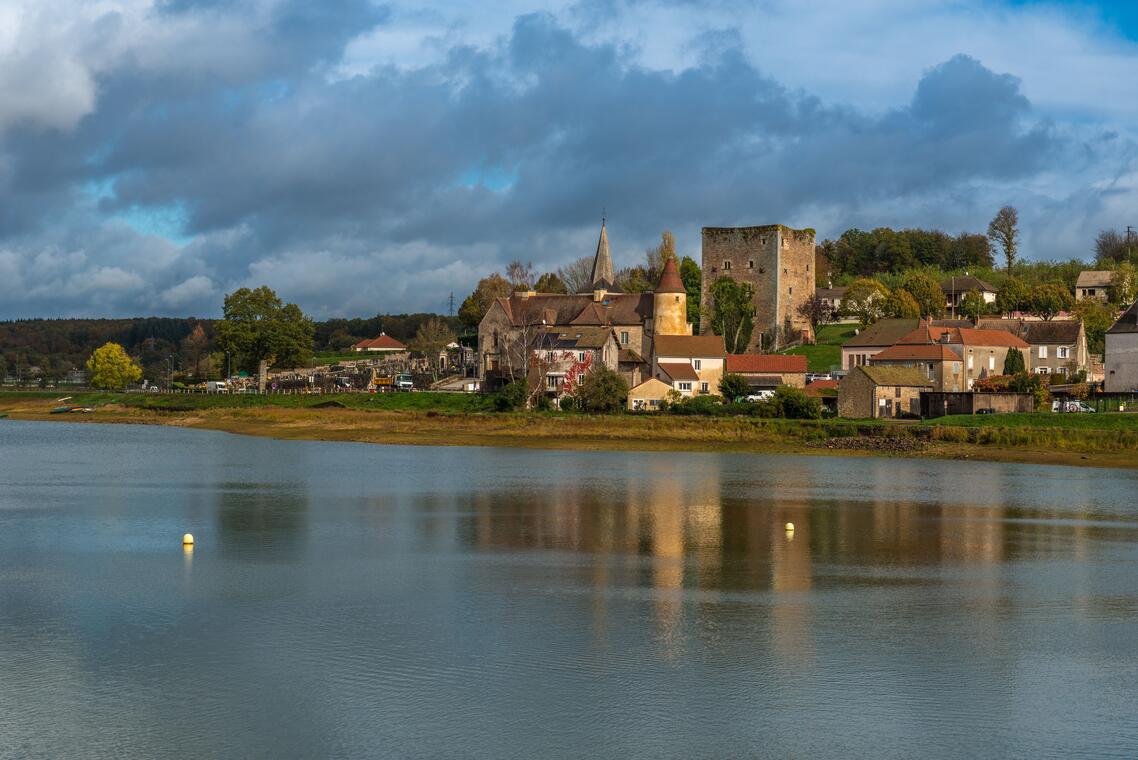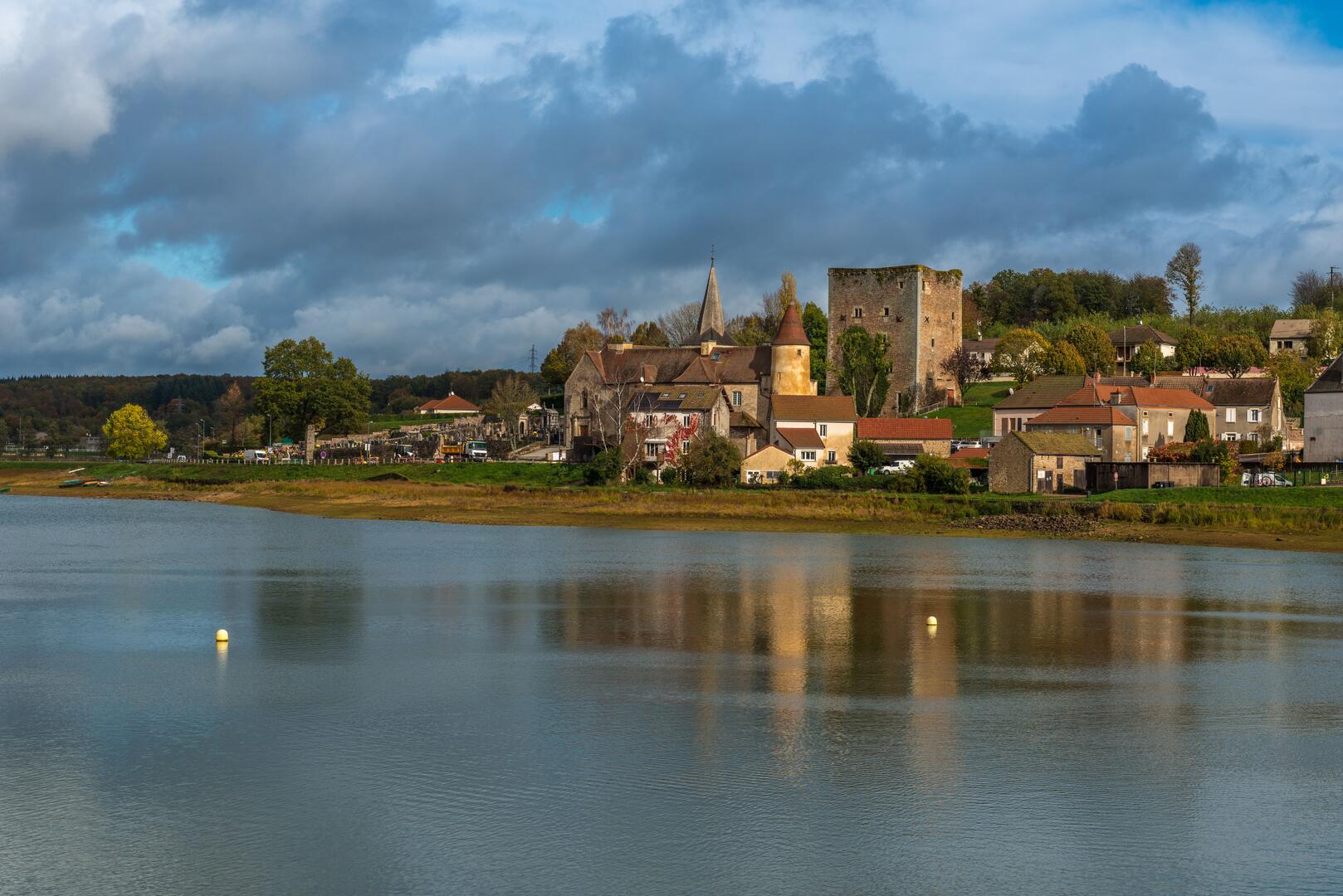 NATURE ET PATRIMOINE (SSB1)
Loop , Walks and hikes , Walking/pedestrian
in Saint-Sernin-du-Bois
Do not miss: the wetland of the marsh of Fontaine Sainte allows you to observe many species of plants from its pontoon.

Saint-Sernin-du-Bois, classified City of Character of Burgundy-Franche-Comté, is the witness of several centuries of history: remains of the Roman road from Autun to Mâcon, 11th century priory, 14th century keep, dam from the beginning of the 20th century. This "Nature and Heritage" walk gives pride of place to panoramas and observation, offering ecological and architectural diversity.
Difference in height

110.19 m

Documentation

GPX / KML files allow you to export the trail of your hike to your GPS (or other navigation tool)
Points of interest
1
Vue incontournable sur le plan d'eau et la forêt domaniale
2
Ligne d'horizon vers l'est
3
Zone humide "Le Marais de Fontaine Sainte"
4
Vue sur le village de Saint-Sernin-du-Bois
110 meters of difference in height

Start altitude :

452 m

End altitude :

452 m

Maximum altitude :

492 m

Minimum altitude :

430 m

Total positive elevation :

110 m

Total negative elevation :

-110 m

Max positive elevation :

16 m

Min positive elevation :

-15 m